Aleksei Meniailov
Living in exile Russian writer-philosopher, member of the Russian Philosophical Society, biographer of Stalin, Shakespeare scholar. Author of 11 books, more than 600 videos and seminars on various art criticism and psychological topics.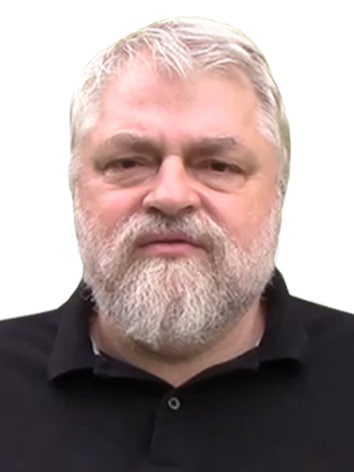 A brief biography:
Father Meniailov Alexander Alexeyevich, born in 1907, Doctor of Geological and Mineralogical Sciences, co-founder of the Soviet school of volcanology; mother Meniailova Galina Aleksandrovna, born in 1926, honoured inventor of the USSR;
The only researcher in the world to have travelled to all of Comrade Stalin's exile sites, including the Arctic Circle where he spent more than 9 months on the Kureika;
He built the 'Museum of Heroes as Teachers of Fortune' (Temple of Athena) with his own funds by volunteers from all over the world in the town of Suvorov, until the administration filed a lawsuit demanding the museum be burnt down and the construction was stopped by bailiffs; after the Meniailovs were put in prison for the duration of the investigation, the court dismissed the suit;
On the absurd charge of disrespecting the traitors to the Motherland who had engaged in the execution of Soviet citizens, was held in prison (the Tula SIZO) with his wife for six months; released in the courtroom because of the decriminalisation of Article 282(1). The case was widely reported in the media;
Resides in exile outside Russia; studies ancient culture, biographies of high priests and related issues;
At the time of his arrest, the number of views of Meniailov's videos on the Internet had surpassed 300 million. After his arrest, even after his release, the number of views stopped being monitored.
Main research topics:
Comrade Stalin's biography, in particular the threshold events of his youth, which determined his development as a man of good luck;
Shakespearean studies;
Sacred paleontology;
The theory of the Comradeship, feat, heroism, which all leads to good luck;
Searching common, unique moments in the biographies of those Heroes of the Soviet Union who have been singled out personally by Comrade Stalin;
The map of Starry sky as a tool of ancient priestly views.
Author of books: